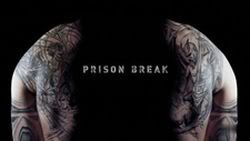 Paul Scheuring is back... The question on everyone's lips, of course, is whether or not he's returned with a blast.
Personally, I'd say he has a pretty good shot at going both up and down.
Incarserated in Sona, the prison of nightmares in Panama, sweet innocent little-brother Michael with the squinting eyes is trying desperately to survive without making waves while trusting big brother Lincoln on the outside to get him transferred, or at least to find Sarah. Whether or not he admits it, you can tell he's scared. Time to pull on the tough-guy facade pretty, only this time you might want to prepare yourself for reality. I have a strong feeling Paul will want to torture you a bit longer...
So to sum up a long story, it's back to basics. Prison Break has returned somewhat to the format which made viewers worldwide fall in love with the show in the first place. We're in prison, we've got one brother behind bars and one left to fight on the outside. We have returned to focus (hopefully season one style) on the bond of the two brother's, which last season escalated in a fist fight on the shores of Panama for a mere few seconds (not up to the standards of someone who created such a genious first season/show concept).
No, season two was no hit. Loyal fans stayed true to the show, and maybe it even gained a few new ones. However, too many storylines were left in the dark, and those told were not quite up to the standards we became accustomed to in season one.
Maybe we have been spoiled. No matter, one thing is for sure; season three will bring us new weekly cliffhangers. Love it, hate it, but tune in. It could crash and burn, or it could turn classic...
xoxo
/tPoW Desideria