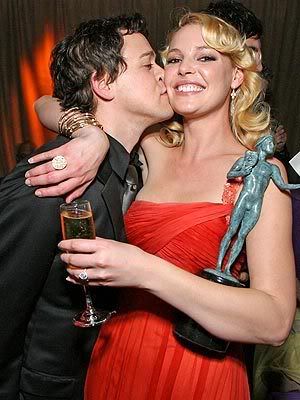 I find this quite adorable in every sense! Why aren't more people like this?
I hope adorable and talented Katherine and future hubby musician Josh Kelley keep their love going strong, and have a long and prosperous marriage to look forward to. All my best...
But seriously, T.R. Knight's her bridesmaid. I just am completely in love with this... And honestly, why not? It's the most natural thing ever. Screw conventional and medival customs. He'll make the hottest bridesmaid ever, and I'm pretty sure he'll manage the duties well. Can you just imagine the bachelorette party?
Best wishes,
Des