Found this picture and just thought it looked so... well. Adorable?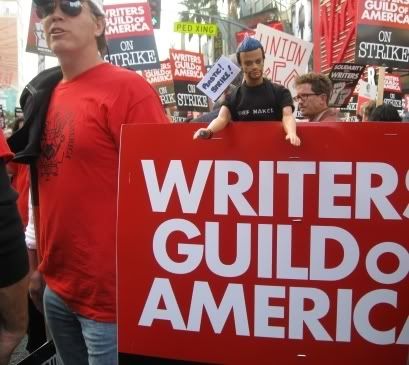 Priestley (played by
Jensen Ackles
in
Ten Inch Hero
) supporting the
strike
(and still looking for backing on getting that movie from the festival touring to becoming avaliable for the rest of us).
For updates on screenings and the progress, as well as information on how to show your interest and support, check out the
official sites.
(P.S. They've got a blog too...)
Love (and happy hollidays)...
Des